Climate Action in your organisation while supporting local communities
Supporting communities through giving has always been a cornerstone of many businesses and a belief that guides many decisions.
Good community relations benefit both CSR and the communities in which businesses operate. The way we manage our safety, health, and environmental and community responsibilities is a good indication of how well we manage our businesses as a whole.

Climate Action for Businesses Programme
GAP's Climate Action for Businesses Programme adopts the approach led by the United Nation's Sustainable Development Goals, enabling businesses to develop the social equality of the communities within which they are located. More information about our programme can be found by reading our Climate Action for Businesses – 2021 programme brochure.
How can you get involved?
Businesses wishing to contribute to and support their local community may consider selecting one of our workshops/programmes for schools, communities or groups in their area. Workshops will be tailored specifically to the local need or remit of the hosting organisation.
Action with GAP – Learn, Grow, Act ; through our workshops and programmes GAP can support you to mobilise action in your organisation today.
Volunteer with GAP – Support, Enrich, Engage; corporate volunteering with GAP in our GLAS Community Garden or through skill sharing is a great way to provide employees an engaging unique time to contribute their volunteering hours while supporting our mission and learning new skills.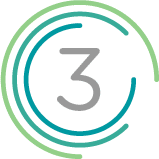 Partner with GAP – Donation, Fundraise, Enable ; help us ensure that our programmes serve everyone in Ireland, of all ranges of ages, abilities and levels of advantage,
To discuss opportunities further please contact us at [email protected] or speak with us at – (01) 883 2185