We at Global Action Plan believe that all of us can make a difference, through the choices we make. 
Our programmes are evidence-based and designed to help people overcome barriers to change. We provide targeted support to communities, schools and businesses, to encourage smart and effective citizen solutions to the climate and biodiversity crises. 
We partner with businesses all over Ireland, in a number of different ways.
We provide learning opportunities, team building experiences and employee engagement options that help build a nation-wide movement for change.
Corporate Volunteering Programme
At Global Action Plan we believe that durable change comes from within. We assist companies in their efforts to engage their employees in the complexities associated with the journey towards true sustainability. 
Click on the brochures below for more information. 
How can you get involved?
Action with GAP – Learn, Grow, Act
Work with us to set up an employee engagement programme that helps drive CO2 reduction in a fun, engaging way. Or engage your teams through our bespoke thematic workshops.

Choose from the options below to learn more, or scroll down for more options.
Volunteer with GAP – Support, Enrich, Engage
We facilitate corporate volunteering in our GLAS Community Garden, and through skill sharing. Our volunteering options provide employees an engaging unique opportunity to support our mission and learn new skills.  
Click below to find out more about all our volunteering options for your business or book your volunteering session with us today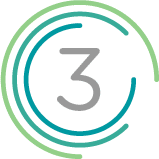 Partner with GAP – Donate, Fundraise, Enable
We are proud that our programmes don't just facilitate practical citizen solutions to the environmental and climate crises; they are also designed to be fully inclusive, involving people and communities of all abilities, backgrounds and levels of advantage. 
By donating or fundraising for us, you can help keep our programmes open to everyone. 
To discuss opportunities further please contact us at [email protected] or speak with us at – (01) 883 2185