Action on Global Citizenship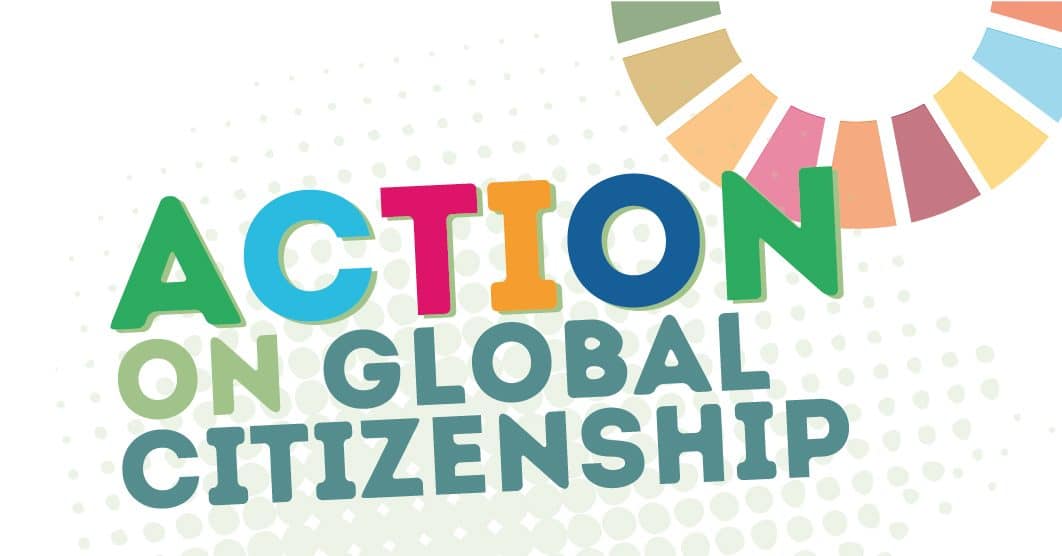 Global interconnectivity has quickly become one of the most important topics for the international community.  With this in mind, GAP offers three different resources focused on the subject of Global Citizenship:
To register for Teacher Training contact Áine at aine@globalactionplan.ie or (01) 883 2185

Action on Global Citizenship Teacher Toolkit
Action on Global Citizenship is GAP's BRAND NEW Teacher Toolkit containing 8 chapters walking you through the Sustainable Development Goals and Global Justice.  Within the resource, you will find 24 of our favourite activities fully-planned and resourced.
Launched in Spring 2017, this resource is perfect for CSPE/Dev Ed teachers nationwide! With this, your pupils will be one of the first classes to incorporate global citizenship into their coursework. As a result, educators can confidently explore Dev Ed issues through an environmental education perspective.
To download your free copy of this resource click here.


Action on Global Citizenship Teacher Training
Our one-day Global Citizenship Teacher Training for secondary school teachers explore the UN Global Goals (SDGs) through interactive and creative activities. The training will focus on how to use the resource in your classroom and how to teach your students how to become champions in Global Citizenship.
Within bespoke training you will:
Develop a greater understanding of the UN Global Goals
Explore a number of interactive Development Education methods
Benefit from peer to peer learning
Make links to curriculum and CSPE specification
To facilitate this, throughout the 3 hours we will use peer learning methodologies, giving you time to reflect, share, and learn from your peers.
As a result, participants leave with a critical understanding of global inter-dependence and environmental issues. 
To Register your interest e-mail Áine or call (01) 883 2185

Action on Global Citizenship School Projects
Lastly, we offer students an action based programme over the school year. Our facilitators will spend 3 sessions with your students to create an engaging campaign around their chosen theme of Global Citizenship and the UN Global Goals (SDGs). 
To start, students are walked through the process of creating an impactful campaign on a sustainability issue they feel strongly about.  For instance, students are empowered to lead change from within the school by interacting with school management.
As a result, students and management work together to implement sustainable change throughout their school and thus gain a deeper understanding of the intricacies of policy creation.
These projects work closely with the following curriculum links:
Key Skills for Junior Cycle (2014)
CSPE Specification of Junior Cycle Short Course (June 2016)
A large proportion of the 24 Statements of Learning
To register your interest e-mail Áine or (01) 883 2185
Funded by Irish Aid's WorldWise Global Schools