Action on Global Citizenship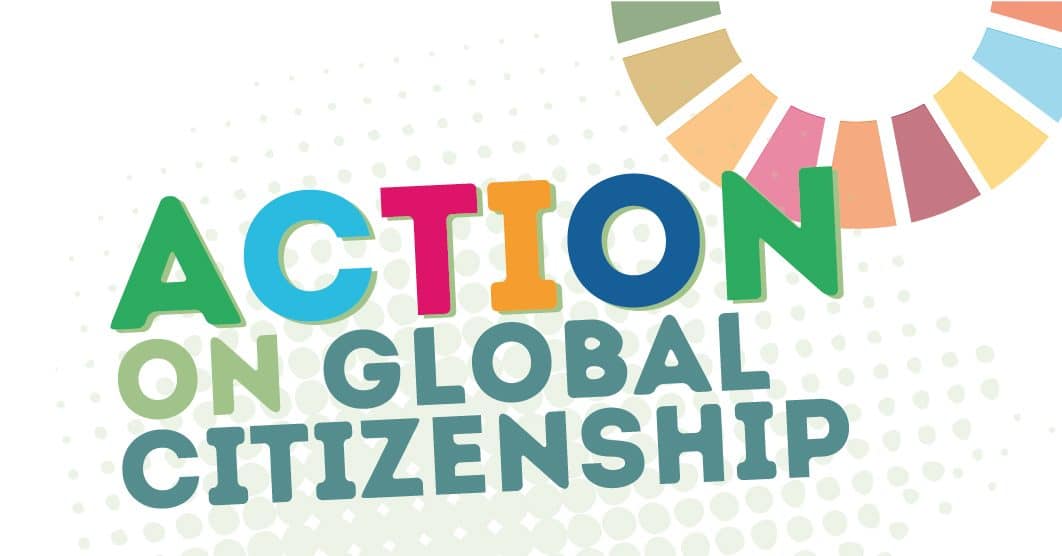 Global interconnectivity has quickly become one of the most important topics for the international community.  With this in mind, GAP offers three different resources focused on the subject of Global Citizenship:
To register for Teacher and/or School Leader Training contact Áine at aine@globalactionplan.ie or (01) 883 2185

Action on Global Citizenship Teacher Toolkit
Action on Global Citizenship is GAP's BRAND NEW Teacher Toolkit containing 8 chapters walking you through the Sustainable Development Goals and Global Justice.  Within the resource, you will find 24 of our favourite activities fully-planned and resourced.
Launched in Spring 2017 and updated in 2019, this resource is perfect for CSPE/Dev Ed/Geography teachers nationwide! With this, your pupils will be one of the first classes to incorporate global citizenship into their coursework. As a result, educators can confidently explore Dev Ed & GCE issues through an environmental education perspective.
To download your free copy of this resource, complete this form and the toolkit will be available to download immediately.

Action on Global Citizenship Teacher and Principal Training
Our one-day Global Citizenship Teacher Training and Principal Training for secondary schools explore the UN Global Goals (SDGs) through interactive and creative activities. 
If you would like to attend a training please e-mail Áine at aine@globalactionplan.ie or call at (01) 883 2185 or RSVP on our registration form
The training will focus on how to:
Integrate a school wide approach to Global Citizenship
Use the resource in your classroom
Teach your students how to become champions of Global Citizenship
The toolkit works closely with the following curriculum links:
Key Skills for Junior Cycle (2014)
CSPE Specification of Junior Cycle Short Course (June 2016)
A large proportion of the 24 Statements of Learning
Within this bespoke training you will:
Develop a greater understanding of the UN Global Goals
Explore a number of interactive Development Education methods
Benefit from peer to peer learning
Make links to curriculum and CSPE specification
Deliver a kick-starter workshop with your students
To facilitate this, throughout the 3 hours  we will use peer learning methodologies, giving you time to reflect, share, and learn from your peers.
As a result, participants leave with a critical understanding of global inter-dependence and environmental issues. 
To Register your interest e-mail Áine or call (01) 883 2185

Action on Global Citizenship as Gaeilge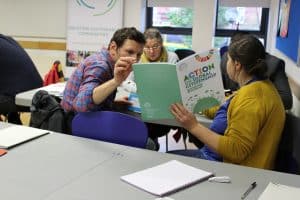 We will translate our popular 'Action on Global Citizenship' resource into Irish. This will engage Gaelscoils and Irish classes with the toolkit and establish further curriculum links. The translation of our toolkit will enable us to extend our trainings to more teachers and principals looking to work towards a whole-school approach to Global Citizenship Education.

Funded by Irish Aid's WorldWise Global Schools