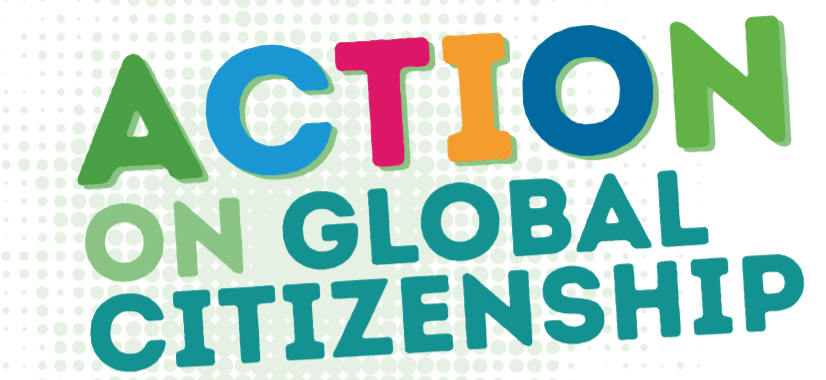 Action on Global Citizenship empowers primary and secondary school students in Ireland to take climate action as active global citizens.
Though teacher training, resource development, and in-school workshops, this programme builds in students the knowledge, skills, attitudes and values to make a difference in their local schools and communities. Learners are encouraged to approach the topic of climate change critically, identifying the root causes of global and local issues. Our model of transformational learning equips learners to take meaningful, informed action on these issues, and then to reflect on them.
"I learned how badly we are damaging the earth and by understanding the Global Goals, I learned that we can make a difference." "You can change anything in this world if you put your mind into it."
Bring our expert facilitators into your classroom! Our in-school workshops feature
Hands-on, interactive sessions
Critical analysis and exploration of the root causes of global climate issues
Imagination and collaboration for a better tomorrow
Tailored planning for the needs of your class and school
After the workshop, your learners will be able to dive further into the issues and, with the right support, lead campaigns for change in their area.
To find out more, complete the form below and one of our facilitators will be in touch.
Our Teacher Toolkit is jam-packed with student-centred activities and resources engaging with themes of poverty, development, the UN SDGs and ecological footprints. The final chapter provides templates for carrying out action plans in schools. It's fully aligned with curricular learning outcomes for junior cycle CSPE, geography, science and English, and senior cycle Politics and Society.  It's available in English and Irish, and best of all, it's free!
Fill out the relevant form below to download.
Our teacher training workshops and series give you the knowledge and skills to lead climate action projects in your schools, and to develop students' identities as global citizens. For the school year 2021/22, we are running the following teacher training events:
Action on Global Citizenship teacher training webinar series – October-November 2021, exact dates TBD
Our 4-week webinar series introduces themes in global citizenship, climate action, and our Teachers Toolkit. The course takes a blended learning approach; teachers engage with videos and web-based resources in our online classroom, while a webinar environment offers space to discuss, share and reflect in conversation with peers.
Critical Themes workshops
Our Critical Themes workshops each focus on a single theme connected to climate and environment, with a range of activities and information to engage students on each theme. This school year we are running three Critical Themes Workshops:
December 2021 – Action on Fast Fashion
January 2022 – Action on Plastic
February 2022 – Action on Food
We will be adding event links closer to the date – watch this space!