GAP's Social Regeneration programme in Ballymun
Global Action Plan began working with communities in Ballymun in 2001 as part of the Regeneration project – Europe's largest urban regeneration project at the time.
Through our environmental education programmes for schools and community groups, supported by Dublin City Council and countless private donors, GAP has continued to support the Ballymun community in many ways ever since.
The aim of our work in Ballymun is to empower people to develop their own ideas for action in homes, communities and workplaces.
We focus on the knowledge, attitudes and skills people need to be active citizens; confident in their ability to affect change, proud of their community, and with a strong sense of belonging. 
Schools Programme
GAP works with school communities in a variety of contexts: in the classroom; online; in our GLAS community garden; and in local parks through our Parks Stewardship programme. 
Our 'Climate Action' workshops enable children to explore environmental themes and devise whole-school projects. 'Green Little Fingers' allows children to learn gardening skills and develop their own school gardens, and 'Park Stewardship' encourages students to understand and protect our green public spaces. We are committed to bringing children and young people out into nature and to supporting them to take action for the environment in their school communities and at home. 
Community Programme
The centre of our community programme is the GLAS community garden, where volunteers come together to socialise, grow food and develop their sustainable gardening skills under the guidance of our community gardener, Sharon. 
The garden is open to volunteers every Tuesday and Thursday, 11am-1pm, and also hosts a number of community groups who otherwise would have limited access to outdoor space, notably through our Nature Explorer programme in collaboration with Young Ballymun. 
GAP also supports communities to 'green' their own neighbourhoods through community action days aimed at tackling waste and litter, as well as planting a range of plants that promote biodiversity.
Our work in Ballymun is supported by Dublin City Council, under the Social Reintegration Scheme, as well as by donations and contributions from individual donors, and from companies such as Deloitte, Patagonia, MUFG Investor Services and Volkswagen.
For a full list of our supporters, see our Impact Report 2022.
Park Stewardship GAP Programme
Park Stewardship has been a key element in GAP's exciting programme of environmental engagement with schools in Ballymun for several years.
This programme, which we hope to be in a position  to offer to Primary Schools across Ireland in the near future, is aimed at engaging Irish youth in environmental education. This initiative facilitates a range of diverse activities for participants, centred around the importance of: (1) biodiversity and (2) the value of  green spaces and access to nature in one's local neighbourhood and (3) the need for everyone to care and protect these spaces.
Students involved in the Park Stewardship programme partake in activities which strengthen their understanding of biodiversity, develop their appreciation for and connection to nature, and promote a sense of stewardship, in a playful and engaging manner; for example, through planting trees, playing games, and exploring the park. 
Fundamentally, this GAP initiative is designed to generate and sustain a longstanding, intergenerational connection between Irish youth and wider community members, via connecting to nature in the outdoors. The Park Stewardship programme is segmented into 8 individual modules, which can be altered to suit the schedule of the associated teacher/class. The modules underpinning the Park Stewardship programme are:
Local Biodiversity
Waste, Litter & Clean-ups
Tree, Bulb & Flower Planting
Art in the Park
Field Trips to the Park/Garden
Finally, GAP has devised an award ceremony to encompass the last building block of this environmental initiative, as a means of celebrating the learning each student has undertaken during their time with us. This event includes a (1) Certificate of Participation, and (2) a video detailing all of the wonderful work they have completed in the Park Stewardship programme!
"Each week, there was such a wide variety of activities for the boys. The hands-on nature of the activities was exactly what the class needed. The boys really liked the activities like Bug Collecting and the scavenger hunts."
– (3rd class teacher)
"If we want children to flourish, to be truly empowered, we must first allow them to love the earth before we ask them to save it."
– (David Sobel). 
"The programme was really excellent. The children really enjoyed this programme and all the outdoor activities."
– (2nd class teacher)
Greening Neighbourhoods
Greening Neighbourhoods is an ongoing GAP programme, created with the objective of nourishing a sense of community collaboration and collective responsibility for communal outdoor spaces. This programme is a cornerstone of GAP's work with the Ballymun community , as it aims to support everyone in (1) taking pride in their surroundings and (2) nurturing and sharing the positive effect the outdoors can have for each and every individual in the community.
Greening Neighbourhoods supports communities to make public spaces more beautiful, while also championing the necessary environmental principles of biodiversity by planting pollinator-friendly and native plants, for example. Essentially, the Greening Neighbourhoods project is about providing the necessary support for people to develop skills and capacity to create greener local landscapes for themselves and others.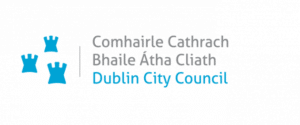 Our work is made possible through co-funding from Dublin City Council and the Ballymun Social Regeneration Fund.