Following a visit to Global Action Plan's Green Living and Sustainability (GLAS) Community Garden in December,  the Lord Mayor of Dublin City Paul McAullife welcomed  the Global Action Plan team and the community garden service users to the Mansion House on Wednesday 5th of February.
The Lord Mayor took this opportunity to acknowledge and celebrate the hard-work and commitment of our garden volunteers who continue to give their time and skills towards a positive space for people and the environment. The garden is a community hub, bringing a sense of well-being and community spirit to Ballymun and surrounding areas and is a positive place for impactful action at a local level. Staff from Global Action Plan and users of the garden from CRC, Rosewood House, St. Michael's House and Young Ballymun were all in attendance at the event.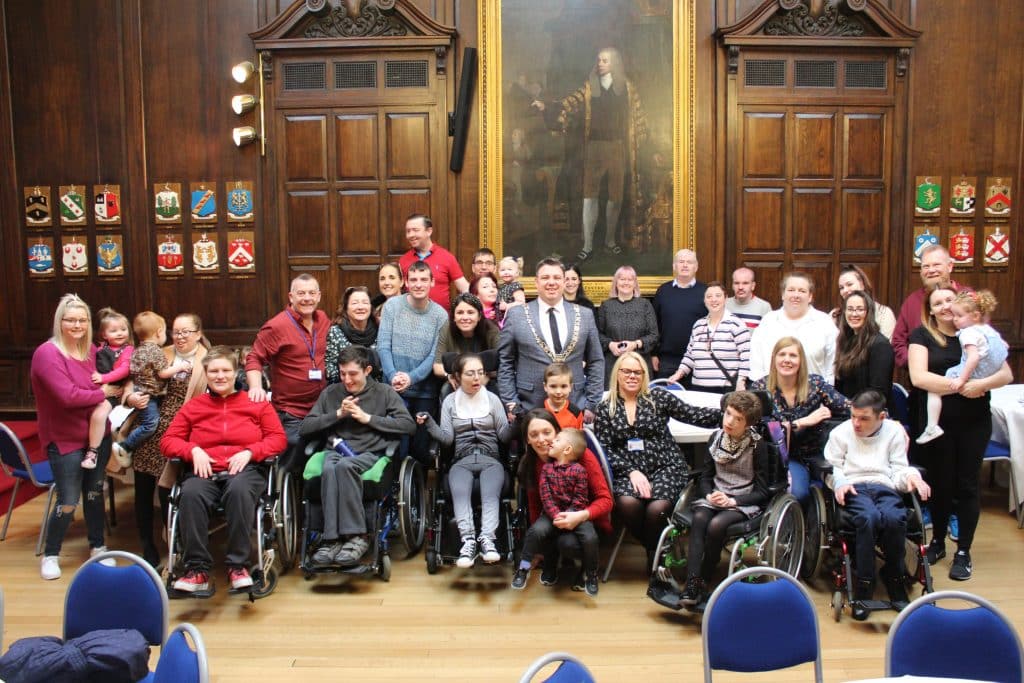 Over the past 7 years, the GLAS Community Garden has served as a positive social hub for the local community. As a DPSM accredited outdoor learning centre, the garden provides a safe space for community members, no matter their background or personal circumstances, to spend time outdoors, to learn about organic methods of gardening or to simply volunteer to gain some mindfulness in nature.
Sharon, our expert gardener, manages and leads the volunteers, providing an engaging and friendly space for all. With Sharon's expertise, our volunteers learn new skills, understand how to grow seasonal fruits and vegetables and appreciate the simplicity in sustainable gardening. The garden is a shared space and together the volunteers grow and share their seasonally nutritious fruits and vegetables come harvest time!
In 2019, among our variety of salad crops we produced:
101.4 kg of potatoes
31. 2 kg of brassicas
52.5kg of roots
25.2kg of onion
6.7kg of soft fruit
26.2kg of apples
14. 8 kg of cucumbers & squash

Get involved!
Have you ever wondered how to:
turn food waste into compost?
collect rainwater to irrigate your crops?
companion crop to keep an organic garden?
By volunteering in the GLAS Community Garden you can learn how to do all these things and even more! The garden will be open in March 2020, opening on Tuesday & Thursdays from 11am-2pm. The garden has also hosted many staff days for businesses looking to give back to the community. Consider the GLAS Community Garden as your place to support this year!
If you would like to register as a volunteer or inquire about a staff day in the garden please contact [email protected] to express your interest.
What's your reaction?