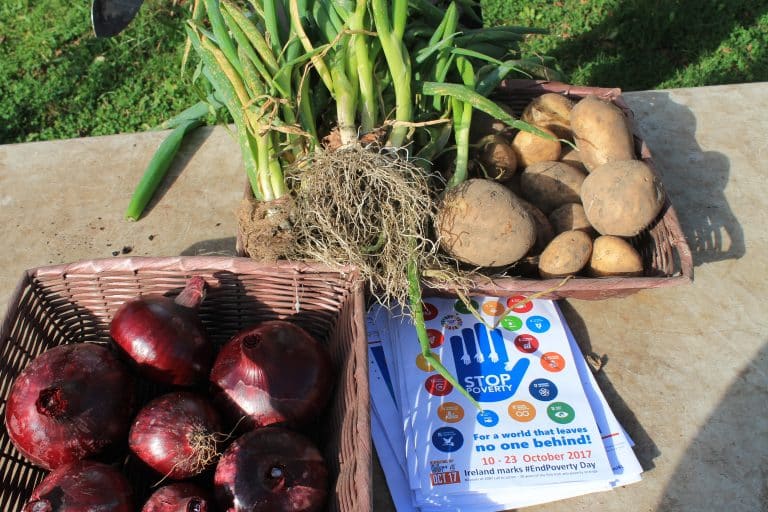 The average household wastes over €700 worth of food purchased each year. This equates to roughly 1/3 of all food we purchase. It's even estimated that half of the produce we buy ends up in the bin. But this doesn't have to be the case. While some food wasted is food that's gone off and can be composted, some of this food waste is simply scraps such as food skins, leaves, and stems that aren't typically used for food. What if we told you that these food scraps could actually be nutritious (and delicious!) snacks?
Here are some of our favourite food scraps recipes:
Easy Peely Snacks
Candied Citrus Peels
If you have any lemons, oranges, or grapefruits at home, there's no reason to throw away the peels, you can candy them to make an edible dessert garnish. Just make sure that the fruit is well scrubbed so there are no pesticides or wax left on the skin.
Ingredients
½ to 1 kg of lemons/grapefruits/oranges
1-teaspoon salt
1 1/2 cup cold water
2 cups sugar
Steps
Peel your desired citrus with a vegetable peeler to end up with long, thin strips
Fill a medium saucepan ¾ full with water and ½ of salt
Add citrus peels to the water and bring to a boil. Simmer for 10 minutes then drain. Repeat this step once more with the remaining ½ of salt.
After you've drained for the second time, set the peels aside. Add the cold water and 2 cups of sugar to the saucepan, bringing them to a simmer and stirring until all of the sugar is dissolved.
Once the sugar dissolves, add the lemon peels and simmer for 45-60 minutes. Be sure to keep a close eye towards the end so that the sugar doesn't caramelise.
Once they're ready, take them out with a form and place them on a sheet of sprayed baking paper to dry. If you want to eat them as candy, coat them in caster or brown sugar. If you want to coat them in chocolate, wait for them to dry then dip into melted chocolate and wait to dry again.
Apple Peel Crisps
If you're making an apple tart, there's no need to toss out the apple peels. You can turn them into healthy crisps for the family.
Ingredients
Peels from 4 apples
½ tablespoon melted butter / neutral flavoured oil
1-teaspoon caster sugar
½ teaspoon ground cinnamon
Pinch of salt
Steps
Preheat oven to 200°C
Toss apple peels with a light coating or melted butter/oil and a pinch of salt
Create cinnamon sugar by mixing sugar and cinnamon together, then toss in with the peels
Spread the peels over a baking sheet or parchment paper making sure none of the peels cover each other
Place sheet in oven and roast for about 10-12 minutes or until edges are browned. Be extra watchful at the end as they can burn easily
Take peels out of the oven and let cool on a baking sheet for a few minutes
Toss in any remaining cinnamon sugar while they're still warm.
Potato Skin Crisps
This quick snack is a great way to turn potato peels into a tasty appetiser.
Ingredients
Potato Peels
1 tablespoon of olive oil
1 teaspoon of desired seasonings
Steps
Preheat oven to 200°C
Line a baking sheet with parchment paper
Toss peels with oil and seasonings until thoroughly coated
Roast for 15-20 minutes, stirring halfway
Once done, sprinkle with cheese and green onions (if you like)
Brussel Sprout Crisps
This treat makes an easy snack while roasting away a Sunday dinner.
Ingredients
Tough outer leaves from preparing a batch of Brussels sprouts
Olive oil
Pinch of Salt
Pinch of Pepper
Steps
Pre-heat oven to 200°C
Toss leaves with olive oil, salt, and pepper
Rub leaves together with the oil to make sure the surface area is slicked
Spread leaves in a single layer over a bare baking sheet and roast for 10-12 minutes.
Eat fresh as the leaves only stay crispy for an hour or two. Enjoy!
Marinade Gifts
Garlic & Herb Marinated Mozzarella Bites
Looking for an easy and elegant treat? This recipe uses those herb stems or leftover citrus peels and transforms them into a delicious marinade. This recipe serves as a great gift for any dinner party or picnic treat.
Ingredients
3/4-cup good-quality olive oil
5- 6 thinly sliced garlic cloves
2 tablespoons chopped fresh herb stems/leaves (i.e. basil, thyme, oregano, and/or parsley)

1-teaspoon black or rainbow peppercorns
1-2 bay leaves
Peel from half a lemon, thinly sliced
Splash of sherry, red wine, or balsamic vinegar
Chilli flakes, to taste
Salt, to taste
Steps
Heat olive oil and garlic in a small saucepan over medium-low heat until the oil gently bubbles
Remove from heat and cool for a few minutes
Stir in herbs, peppercorns, lemon slices, and bay leaf
Add vinegar, chili flakes, and salt to taste
Pour the mixture over mozzarella/feta/goat cheese balls and transfer to an airtight container
Refrigerate and marinate overnight (or up to two weeks)
Soup du Food Scraps
Veggie Scrap Broth
This easy recipe uses up any leftover vegetable scraps or skins and can be frozen for up to 3 months.

Ingredients
1-2 onions (including skins)
2-3 carrots (including leaves)
3-4 celery stalks
4-5 sprigs fresh thyme (including stems)
1 bay leaf
1 small bunch parsley
1-teaspoon whole peppercorns
Optional Extras: leeks (especially the green parts), fennel, tomatoes, mushrooms, mushroom stems, parsnips
Steps
Once you've collected enough produce in a pot, cover the vegetables with enough water to stir. The less water, the more concentrated the stock.
Set pot over medium heat and bring to just under a boil, turning heat down if boiling or steam starts to happen
Cook for about 1 hour, stirring every now and again to circulate the vegetables.
To add a bit a flavour, add red or white wine depending on what dish you wish to use the stock with.
If you want to use even more scraps, shred the vegetables and cut the hour down to 10 minutes!
Cheese Rind Broth
Date nights would not be complete without a simple, yet elegant dish. Nights like those call for a tortellini soup. If you've finished up a block of Parmesan or pecorino Romano, no need to throw out that rind. Turn it into a delicious broth. Whether your tortellini is homemade or storebought, cooking it for a few minutes in this broth is sure to impress any dinner date. This stock even works with cheese-friendly pureed soups like broccoli, cauliflower, or potato.
Ingredients
8 cups vegetable stock (see the previous recipe)
2 Parmesan cheese rinds (1″x3″x1/4″ each or equivalent size and thickness)
4 smashed garlic cloves
1 bay leaf
1-teaspoon salt, to taste
1/4 cup chopped parsley, to garnish
Steps
Bring vegetable broth to boil
Add cheese rinds, garlic, and bay leaf, reduce heat and simmer for 30 minutes
Pour broth over a strainer to remove large bits
Return broth to pot and add salt if desired
Set broth over medium heat and add tortellini. Cook for 5 minutes, or until tortellini are floating, stirring occasionally.
Serve with a spring of parsley
Whether you're looking for a quick snack, a lovely gift, or a warm supper, these recipes will keep your food waste to a minimum while maximising flavour!
What's your reaction?