"Sustainable Development is development that meets the needs of the present without compromising the ability of future generations to meet their own needs"
–The Brundtland Commission, 1987
When we think of fashion, we think of culture, fun, visual representation of the self, diversity, movements, traditions. Maybe we don't even think too much about it. We throw our clothes on in the morning rushing for work; we buy that perfect top to go with our favorite pair of jeans. The ideas around sustainable fashion however are different.
How can we enjoy fashion that meets the needs of the present without compromising the ability of future generations to meet their own needs?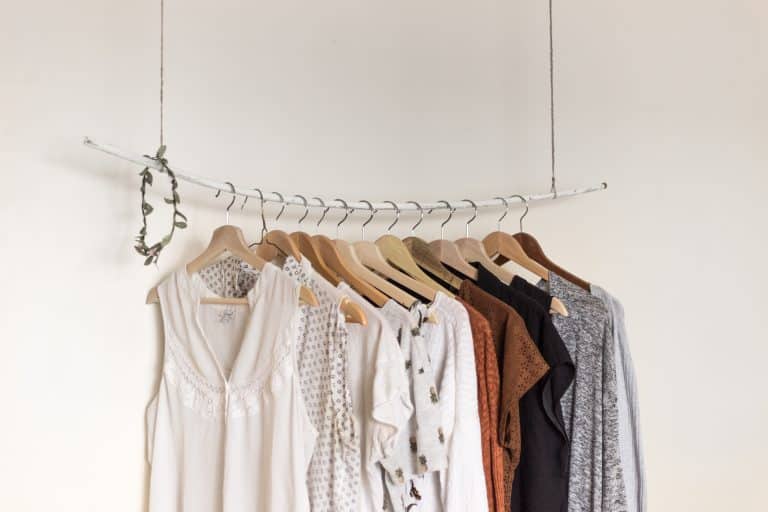 Regardless of how you view fashion, as a fashionista or a casual trainer and jeans wearer the fact is that we all enjoy it. Fashion and clothing make up a huge part of our culture and everyday lives. In our globalised world and economy, we cannot deny the fact that the money we use to purchase an item of clothing has an impact on someone, somewhere else across the globe.
Currently the fashion industry is the worlds 2nd biggest polluter as it depends heavily on the oil industry (the worlds 1st biggest polluter) to produce fabrics like polyester. The production of clothes contributes to around 10% of global greenhouse gas emissions. This comes from long supply chains and energy intensive production. As a result, high toxicity levels in  rivers beside garment factories from textile dye is common, with 20% of all freshwater sources polluted from the fashion industry. This pollutes local access to clean drinking and cleaning water. Subsequently, serious health complications among local communities occur.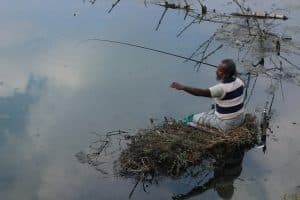 The unfortunate reality is that when  we buy a new item of clothing, the needs of communities now and for future generations to meet their own basic needs such as clean water and health are being compromised.
According to the UNCC (2018) the fashion industry is using more energy than both the aviation and shipping industries combined. With this in mind it is clear the fashion industry is a key contributor to climate change described as "our biggest threat" to civilization and our planet by Sir David Attenborough who spoke at COP24 in 2018. The IPCC (2018) report this year also highlights the need of the fashion industry to change its polluting practices if we are to limit carbon emissions to 1.5 degrees Celsius over the next 12 years.
Fashion facts
UNCC (2018) reported that:
10,000 litres of water is needed to grow one-kilo of cotton needed to produce one pair of jeans. It would take you 10 years to drink that amount of water;
The industry produces 20% of global wastewater;
85% of textiles sit in landfill where they release harmful toxins into the environment
Textile waste is incinerated releasing harmful emissions into the air
Fashion Revolution (2019) account for 34.8% of global micro plastic pollution. These tiny plastic micro-fibers are then released into our water ways and further pollute oceans and marine species.
Since these revelations about the fashion industry have resonated, long-time advocate for sustainable fashion, Stella McCartney announced the UN Sustainable Fashion Charter. This charter promotes low-carbon production methods and ways to reduce waste in the fashion industry.
Take action!
There are great things being done from a top-down approach. However societies excel when everyone participates. There is a rise of conscious consumers, advocating for change in the fashion industry. The buy and throw away mentality encouraged by the fashion industry is undeniably unsustainable, economically, socially and environmentally.
We are challenging consumers to redefine what 'new' really means. It can be pre-loved, second-hand, vintage or borrowed. It's new because it's new to you.
Here are our tips for accessing sustainable fashion:
Re-wear: continue to love and wear your clothes already in your wardrobe
Mend: take care for your clothes by learning how to sew a button onto your coat or fix the zip
Care: wash your clothes at a low heat and leave outside to dry
Swap & borrow: if you do have clothes in great condition but you do not get the wear from it, go to a swap-shop or borrow and lend clothes among your friends and family.
30 wears: when you need to buy something new, not only try to buy from a sustainable brand but ask yourself 'will I wear this at least 30 times?' This will help you get the most from your clothes
To find out more about sustainable fashion take a look at these links:
The Nu Wardrobe: https://browse.thenuwardrobe.com/signup
Fashion Revolution: https://www.fashionrevolution.org/europe/ireland/
Fashion Industry Charter for Climate Action: https://www.un.org/sustainabledevelopment/blog/2018/12/milestone-fashion-industry-charter-for-climate-action-launched/
Grown: https://www.grown.ie/
Fresh Cut Clothing: https://www.freshcutsclothing.com/