Planting pollinator plants will encourage pollinating insects to the garden and the hard work they do really is priceless.
The Greater Yellow Bumblebee is on the Red List of endangered species. In Ireland we have 20 species of Bumblebees, 14 true Bumblebees and 6 cuckoo bumblebees.
Cuckoo bumblebees lay their eggs in the nests of other bumblebees and leave them to rear them.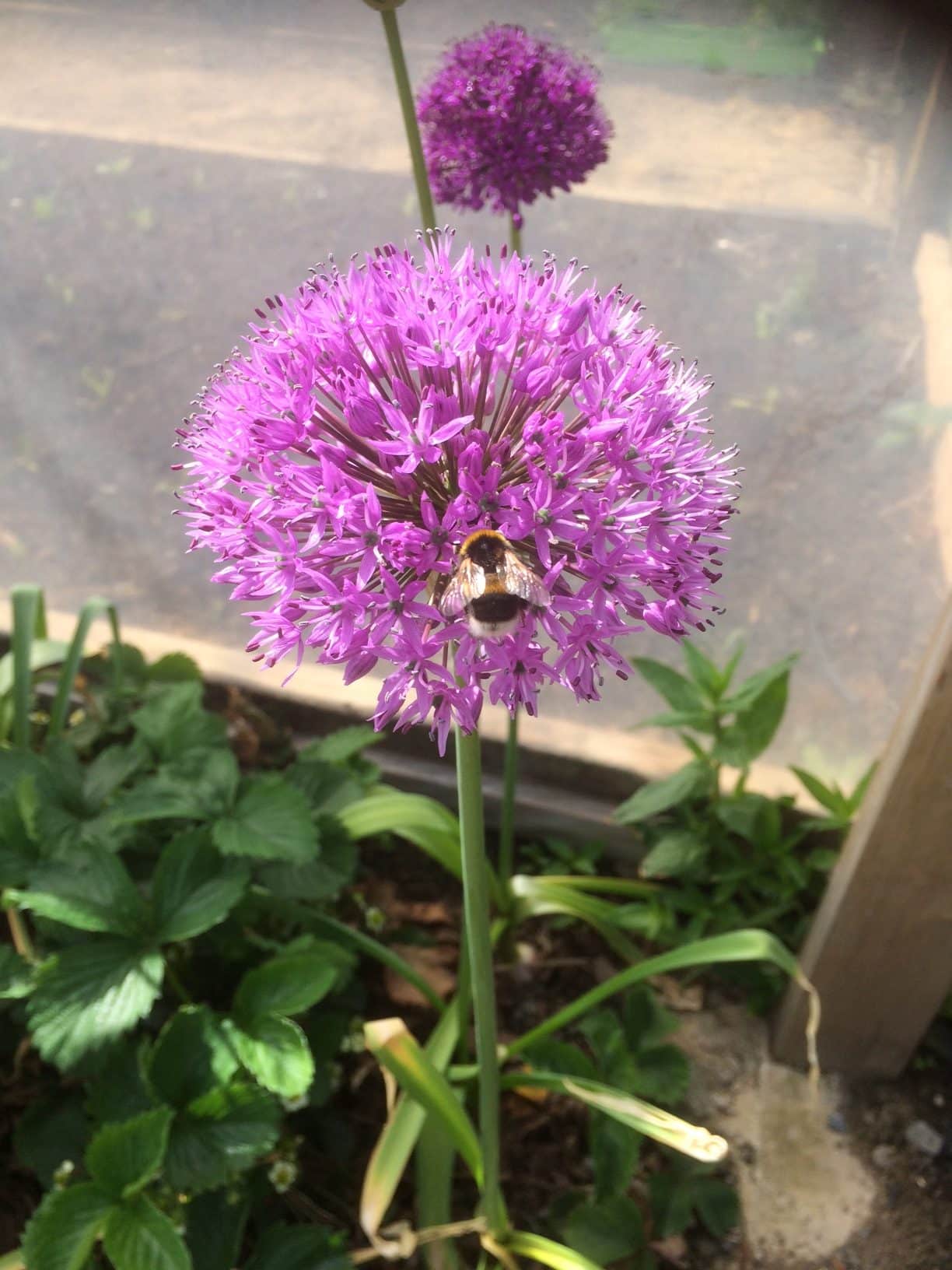 The National Biodiversity Centre has an excellent resource to identify what species of bee you have in your garden.
Click here.
HOW TO ENCOURAGE POLLINATORS TO YOUR GARDEN
Here are Sharon's top tips to encourage bees and other pollinators into your garden:
Use native plants in your garden that flower at different times of the year
Shrubs that flower in spring are a great resource to pollinators as this is when they are working hardest to build their nests.
Plant herbs, allow flowering weeds to stay in parts of the lawn or have an unmowen strip along a wall perhaps.
Include water in the garden, it doesn't have to be a pond, a bowl under a hedge or on a windowsill will do.
Bees especially love Comfrey.
Bees prefer open flowers rather than double flowers as it is easier to reach the nectar.
Have baskets and pots of flowering plants in your garden through the year.
DID YOU KNOW:
For the strawberry flower to become a strawberry it needs to have been visited from 5 to 15 times by bees!!!!
Check out what else is happening in the community garden this summer….here
What's your reaction?