Global Action Plan contributes to "Better Ballymun Day" on 4 March
President of Ireland Michael D. Higgins will perform the official opening of the second "Better Ballymun Day", on 4 March.
"Better Ballymun" is an idea developed by the students of Trinity Comprehensive, a secondary school at the heart of the community in Ballymun, to mobilise all the members of the community and create the building blocks for a town that everyone can be proud of.
The presence of President Higgins will be an enormous boost for the students and the many community groups taking part in the day.
Global Action Plan (GAP), an environmental organisation based in Ballymun, is part of the organising committee for the Day and, in recognition of the fact that Ballymun became Dublin's first Fairtrade Town in 2007, will host a series of public talks on fair global trade.
GAP was asked to ensure the initiatives developed for the Day include a consideration of the town's global linkages. We will be hosting five expert talks on different aspects of the global trade system, with a particular focus on food and fairtrade initiatives.
The five talks will take place at 15 minutes past the hour, every hour, from 10h15 to 14h15, in the Axis Theatre in Ballymun.
1

0:15

Alex Whyatt

F

ood and inequality

11:15

Irene Sullivan

F

ood and biodiversity

12:15

Killian Stokes

Moyee and FairChain

13:15

Mary Malone

Reflections on working in Ethiopia

14:15

Emer Savage

Food and waste
Other Fairtrade related events in Ballymun include:
A Fairtrade Smoothie Making Activity at Trinity Comp on Friday 4th March (as part of Better Ballymun Action Day).
An information coffee morning, facilitated by Global Action Plan, at Sillogue Neighbourhood Centre on Thursday the 24

th

Febr

uary at 11:30am.

A number of interesting information workshops are being organised centrally by Fairtrade Mark Ireland.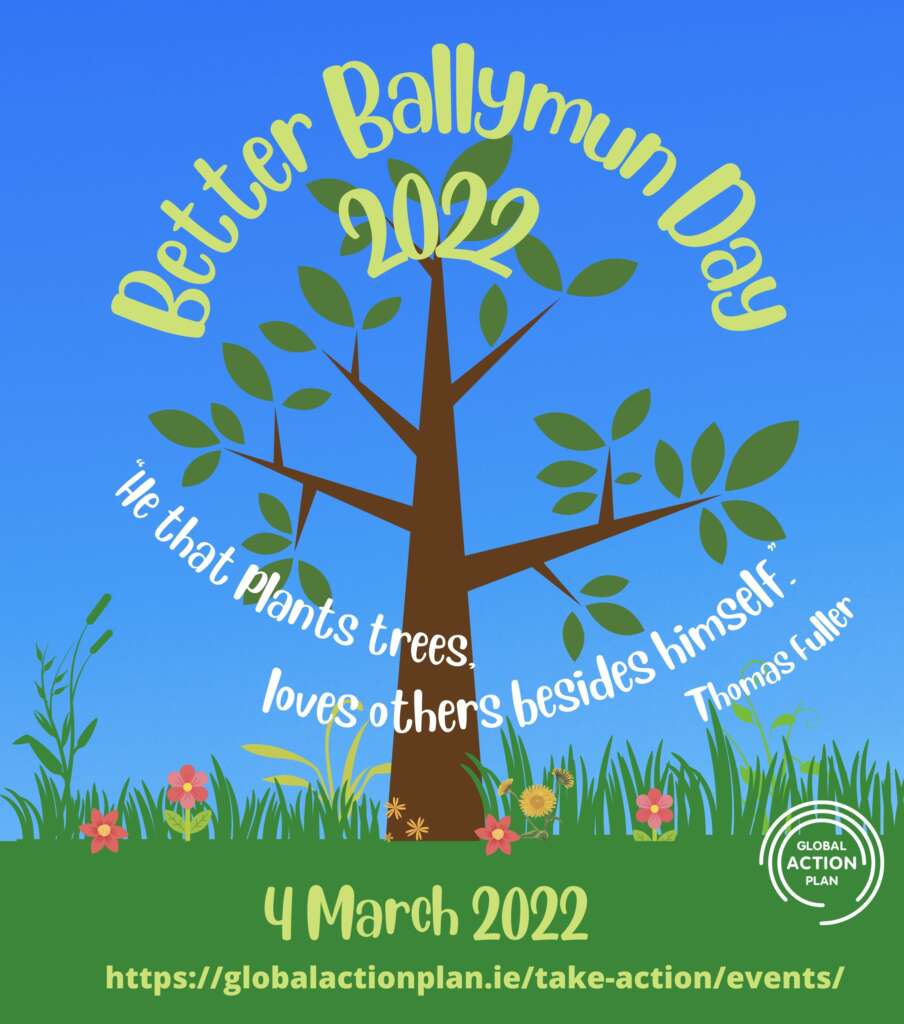 What's your reaction?