Help us find real-life Climate Heroes.
If you know people who would like to take real and meaningful action to stop runaway climate chaos, we'd like you to help us invite them to take part in a new and innovative climate competition – the first such national challenge for community groups in Ireland.
Funded by Irish Aid, the 'Climate Heroes' competition will see local groups across the country try to minimise their carbon footprints. The team-based climate competition will begin on Earth Day 2023, 22 April and last for two weeks. 
We are inviting local community groups to take part in the Climate Heroes challenge.
Everyone taking part will try to carry out as many climate-positive activities as they can, and our online app will translate the activities logged by participants into CO2 emissions saved. The team that has saved the greatest amount of greenhouse gas emissions are the winners of this exciting competition.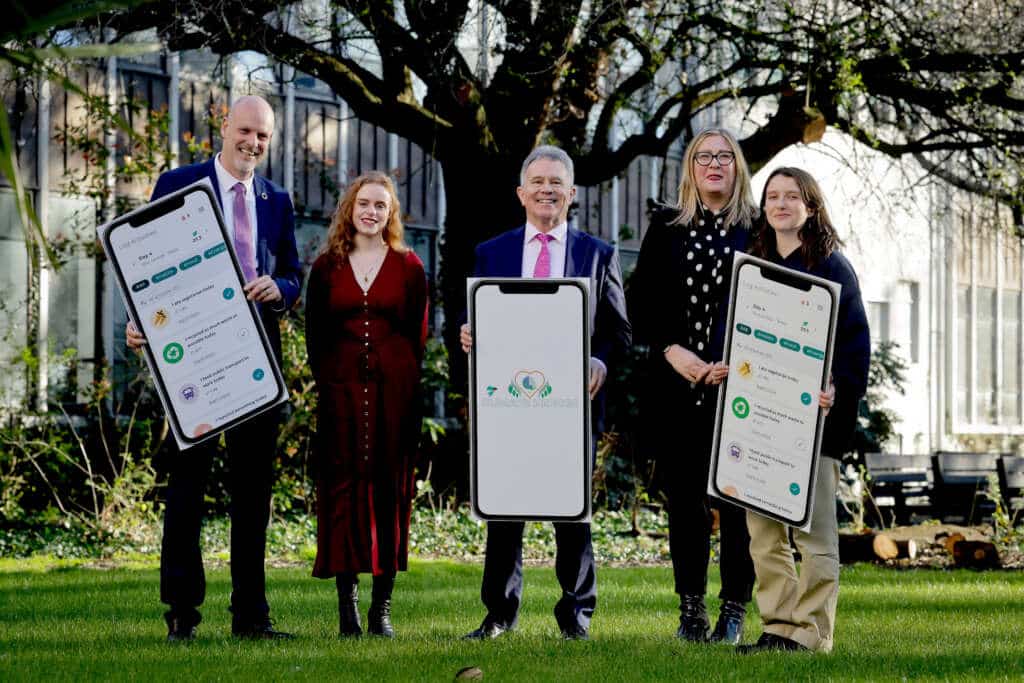 The Climate Heroes Challenge provides a unique combination of encouragement, education and real life climate impact, offering participants a menu of 40 climate smart activities, based on the four main areas of individual greenhouse gas emissions: Transport, Food, Consumption and Energy. 
Using aggregated climate data and Life Cycle Assessment analysis per activity, the challenge provides a gamified, research-based platform that aims to engage people and create awareness about the big difference that small actions can achieve. The Challenge will be supported by workshops that build participants' competencies for global citizenship.
The Climate Heroes challenge is a friendly competition, but it is also a serious tool for climate education.
The online climate competition is a powerful way to explore how people can respond to climate change, as consumers and active global citizens. 
Participants will discover practical ways to reduce their CO₂ emissions and make climate action part of their everyday lives.
In our work, we often see that people are overwhelmed by the interlinked dimensions of sustainability – for example, when something makes environmental sense, but is financially unsustainable.
The Climate Heroes competition supports small actions that can have a positive benefit, and opens a discussion about bigger actions we can take for sustainable communities.
Climate change is the greatest challenge of our time and if we are to address it effectively we will need to make changes at all levels of society. It's not an either-or situation. The climate heroes platform will better support Irish people to respond to this global challenge as active citizens.
The Climate Heroes Challenge was formally launched by Minister of State for International Development and Diaspora Sean Fleming TD and is open to community groups and local initiatives in all 32 counties of Ireland. 
More information about the Climate Heroes competition is available via www.climateheroes.ie
What's your reaction?