At Global Action Plan, we are very proud of our GLAS garden, and of the people who come to the garden to learn about growing vegetables and caring for nature.
So we were delighted that the reporters of RTÉ Junior's 'Ecolution' podcast came to visit us, to find out what the garden is all about.
You can listen to their report, and the views and opinions of many of our regular garden visitors, here: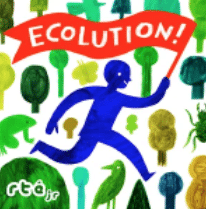 As you can hear, the GLAS garden is many things to many people. 
GLAS is a centre for Green Living, bringing people of all ages together, to educate and train them in various gardening and sustainability methods.
GLAS is a social hub in the community, where a diverse mix of people get to meet and form relationships with others that they wouldn't have expected to meet. We pride ourselves on the fact that the garden is accessible and open to people of all backgrounds, abilities, and levels of privilege. 
GLAS is a centre for social and therapeutic horticulture, aiming to transform people's lives, by providing them with knowledge about green living, and by providing access to plants and gardens that can help improve physical and mental health.
GLAS is a haven and a community. We partner with local organisations, to create space and time for their service users to use the garden and discover the pleasures of gardening, growing vegetables and caring for the environment.
GLAS is a volunteer centre: The GLAS garden is a fully organic community garden. This means that there is always a lot of work to be done to manage the garden. Luckily, we have lots of volunteers to help us keep the garden looking great.
You can listen to Brian Nolan, one of the founders of the GLAS garden, who spoke to us about how the project began.
Our work is made possible through co-funding from Dublin City Council and the Ballymun Social Regeneration Fund.
What's your reaction?