Health
Strength – Heart Health – Weight Loss
Physical strength and muscle mass are an obvious benefit from cycling every day. Instead of sitting still in a car or on a bus, your body is moving and working throughout your commute. There are many long-term benefits of daily cycling!
Doctors recommend at least 30 minutes of exercise daily. In Ireland, as of 2016, the average work commute is 28.2 minutes. Thus, cycling can be an efficient way to "kill two birds with one stone," so to speak. With cycling as your daily exercise goal, you can even reduce your risk of heart problems.
Trainers and healthcare professionals view cycling as a safe way to lose weight. If you are fit properly to your bike, ride safely, and eating a healthy diet, cycling is a low-impact way to shed kilos.
Little-to-No Pollutants
No Emissions, and Faster than Public Transport
If your bicycle is human-powered, riding it produces zero emissions. This can help counteract the 4.6 metric tonnes of carbon dioxide released each year by the average passenger vehicle. Additionally, chain oil and dirt do come off bicycles, but at significantly lower rates than from vehicles.
Cycling will even keep you safe from late buses. If your bus or Luas only comes so often, the time you leave and arrive to work can be more self-determined by cycling.
The "Downside"
The only rise in emissions that comes as a result of cycling is due to increased appetite. It's true, burning calories means eating more food, which means more food production. But, it is possible to be earth-friendly about this! Why not turn to healthy, sustainable habits such as increasing plant-based foods? You'll feel better fuelling with healthy low-fat foods and you'll decrease your carbon footprint.
Empowerment
History and Agency
Did you know bikes have played a role in women's rights movements throughout history? They were so empowering that many places outlawed the extensive use of cycles by women. Women were told to leave racing for the boys and avoid "bicycle face," or a look of strain and exhaustion.
Women and cycling have come a long way since the 1800s, and bicycles continue to empower the world. In the scarcest regions, bicycles make treks to find water or food possible. Bicycles make school accessible in regions where students might not have transportation to go to class.
Maintenance
How many of us can honestly say we know how to fix our car? No? Me too. Bicycle maintenance does not need the tools and strength of passenger vehicle maintenance. Having the knowledge and skills to solve a problem is extremely empowering. Check to see if your local bike shops offer basic bike maintenance classes to help you!
Community
Group Rides and Bike Shops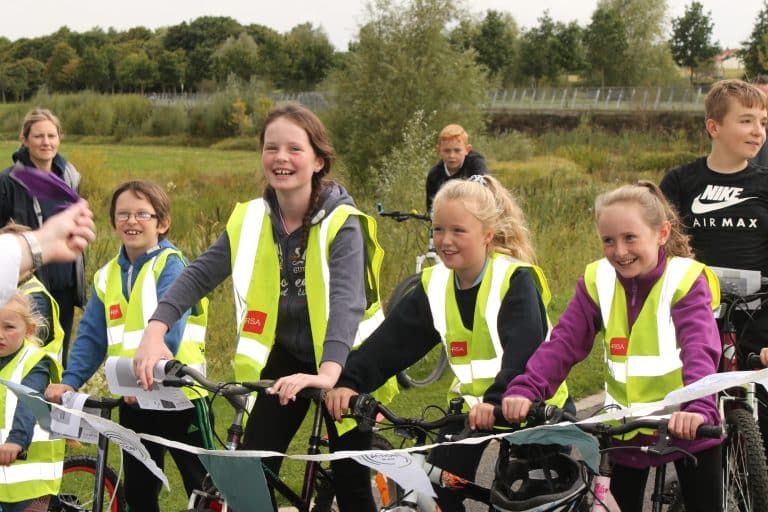 Carpool? How about group ride! When you start cycling, you'll begin to notice that other members of your community also commute by bike. Perhaps they would even like to discover new routes with you on the weekend. Many shops and organisations facilitate group rides, connecting the cycling community.
Bike shops are kind of like cafes for cyclists. You get to know your mechanic like you know your barista and their advice will help you reach your goals. Staff at bike shops also know trails and routes to make your cycle more enjoyable!
Breaking Down Walls
Cycling connects people to their community through intimate steel-cage-free observation. A cycling commute can instead remind you that you are an integral member of your community. Remember, how you move through it matters.
What's your reaction?