Global Action Plan Ireland is an environmental organisation focused on behaviour change. We see our role as helping to create a climate for change, at all levels of society, by empowering people and encouraging practical solutions to the global environmental crises.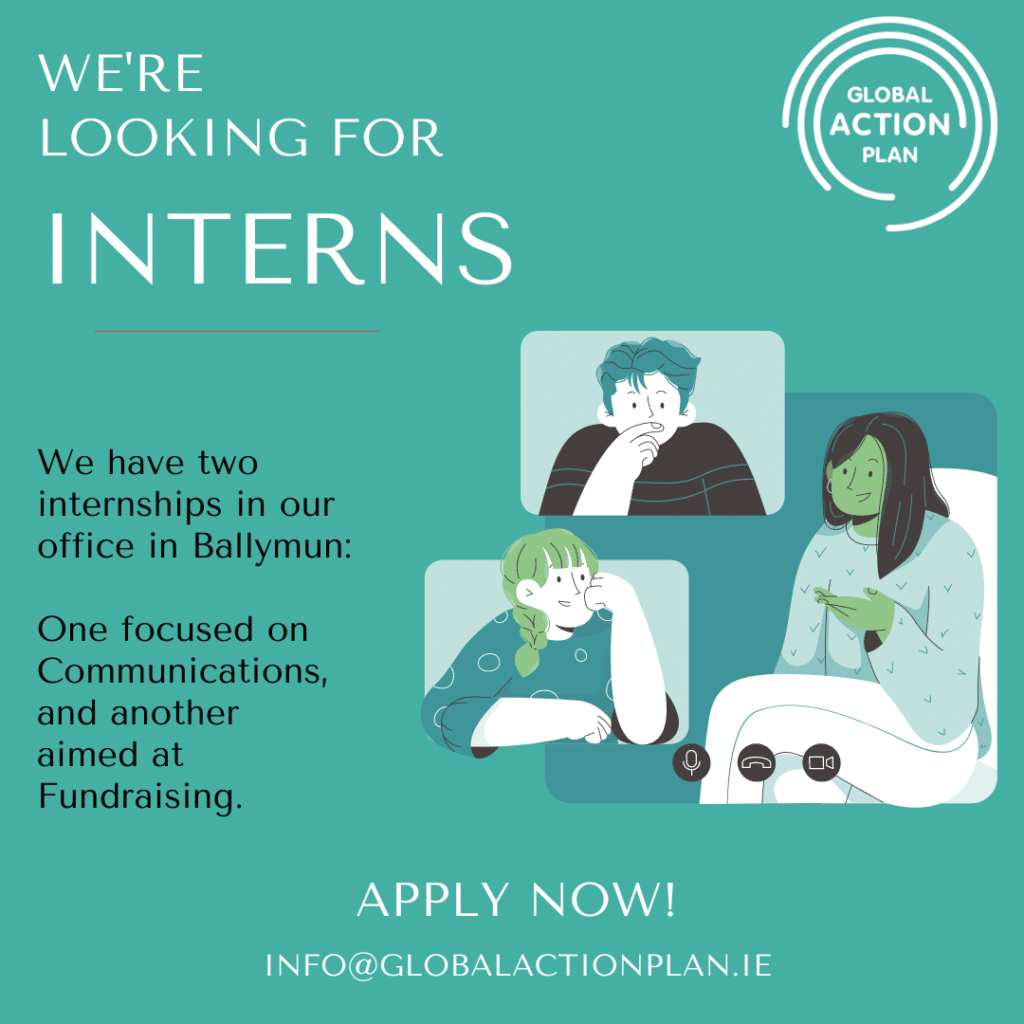 Established in 1995, GAP Ireland developed from its beginnings as a local community initiative in Ballymun, Dublin, and grew into an organisation that works nationwide, supporting communities, businesses and schools with practical suggestions to introduce sustainable practices and lifestyle changes on an everyday basis.
To increase our public profile and increase our independence as an organisation, we are looking for two interns to complement our team:
A Communications Intern

to assist the Global Action Plan staff team with all aspects of our external communications, including the development of publications, social media material and press releases.
A

Fundraising and Events

 Intern

to assist our team in developing a fundraising strategy and organising fundraising initiatives.
The ideal candidates are energetic, hard-working and brimming with ideas about creative ways to engage audiences in our mission.
If you think either of these internship positions is for you, please download the relevant Job Description, and send your application to us

before 5 pm on Friday 4 November 2022.
What's your reaction?